Ahora
Members of the Oversight Board Submit Incomplete Reports and Without an Ethics Official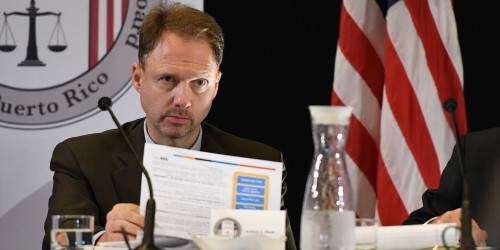 Section 109 of the PROMESA law stipulates that the members of the Oversight Board that have control over Puerto Rico's finances are obligated to submit financial reports that were published this week on the body's official web page. However, without an Ethics Official, the first pages of each form were left blank because they are missing the signature that certifies that 'the interests are not substantial' to influence the services of the board. This resulted in various members not complying by filling the designated spaces with the annual salary they make for the directive position each constituent occupies.
For the lawyer Rolando Emmanuelli Jiménez, author of the book PROMESA, they have publish incomplete reports. 'They practically don't have the information on the professional history of Elías Sánchez. If you look more closely, there are many spaces of the sections that were left blank and that shows that 'la Junta' (the Oversight Board) submited information that is not compliant with their own regulations. The law says that it is necessary that the Ethics Official evaluates the documents before making them public on the web, and if you look closely the signature of the member of the board is there, but not the Ethic's official's signature', he discussed in a telephone interview with NotiCel.
The Oversight Board amended PROMESA to include a member that ensures there is no conflict of interest and that the dispositions established by the United States Congress are met with.
Governor Ricardo Rossello's representative before the Oversight Board, Elías Sánchez, was one of the few members that published his report without detailing how much he makes from his two jobs – CEO of Veritas Consulting in Toa Baja and signature contractor for the lawyers firm Wolf Popper in San Juan-. In the information that was submitted, he declared that the income from WPG International, Globalize LLC, an account from Banco Popular and another savings account in Chanse Checking, but did not specify quantities, nor declared if he had some sort of retirement plan – contrary to every other member --. The member in virtue of the Junta had two student loans from Navient and Neinet. The first was for a 10-year term since 2003; the second was for a 12-year term since 2007. In addition, he possesses two rotary funds from American Express and Chase Visa.
'The place where the responsibility with the debt is mentioned there are no quantities. With the professional relationships he has had with the New Progressive Party (NPP), Elías has always been involved in politics and has always had a contract, he submitted, I think, just two entities', denounced Emmanuelli Jiménez.
The president of the assembly, José B. Carrión III, did not detail his salary either as an HUB International CLC, Inc. executive nor as a member of the GM Security Board, even though he has nine retirement plans. He has many income sources, but does not reveal their value or an approximate sum.
Another member that failed to specify the total sum of his compensations was Carlos García, whom disclosed an extensive form with more than 33 sections filled in the 'Other incomes and retirement plan' section. He pointed out that as expresident of the Government Development Bank of Puerto Rico (BGF, by its Spanish initials), his last payment was made last march, and his last active services were transferred in October. García sold four investment funds denominated: 'First Puerto Rico Target Maturity Income Opportunities Fund' last year and three of them with values that go over 15, 000 dollars, even though he receives less than 201 dollars per each one.
García is a resident in the Caribbean Financial Group, Inc. and Caribbean Financial Group Holdings, L.P., located in Guaynabo. The member is also the executive director of BayBoston Managers LLC; associate and associate manager in BayBoston Capital L.P.; serves as a director in Professional Holding Corp. and Professional Bank; Radius Bancorp and Radius Bank; and Hyde Square Task Force; and other companies. The only income number is from the Santander Bank, N.A., made last March for a sum of $5,736.
García is also in the possession of interests in U.S. bank accounts and U.S brokerage account. Among his territories, he has a property in Punta Cana, Dominican Republic. Also owns two credit lines, one in Wellesley Bank and another in Eastern Bank, both from last year.
David Skeel, a professor in the University of Pennsylvania Law School since 1999 and a member of the Judicial Conference Advisory Committee on Bankruptcy Rules; of the board of God's World Publications; and editor of the Bloomberg Bureau of National Affairs did not detail his salary as an academic either. But he has received more than $68, 533 as a guest professor, honorary member and for his publications. Also, Skeel has a retirement plan with the University and his wife with the Pennsylvania Academy of Fine Arts Retirement Plan.
Members that gave out their numbers
Ana Matosantos, president of Matosantos Consulting, Inc., in Sacramento, California, also serves as a constituent in the Board of California Budget and Policy Center and also offers services as a consulter to different non-profit organizations and to the Yes Committee on 5 – Californians for Budget Stability. In her enterprise, for consulting services, she earns $589,000 and her salary rises to $346,100.
Matosantos possesses two retirement plans and an affiliation to the CalPERS benefits plan is inactive because she is not employed by the state of California. Nonetheless, if she goes back to work there, she would gain the benefits from retirement when she turns 55 years old and will receive approximately a $4,000 monthly income.
José R. González, president of the Federal Home Loan Bank of New York and member of the Board of Directors of Pentegra Defined Benefit Plan for Financial Institutions made $932,598 in salary last year and also has various inversion accounts.
Arthur J. González, professor in the New York University School of Law, president of the AJG Chapter, Advisor, member of the Board in Fordham University School of Law Alumni Association, monitor of the GM Bankruptcy Avoidance Action Trust and a referee in Ancora Investment Trust and Advanced Polymer Coatings. In addition, González has worked as an editor for publications in New York, mediator and consultor in legal litigations. González' salary is $245,000, plus $356,908 that comes from consultations. He has a retirement plan with AJG Advisors and his wife is a retired teacher who receives incomes from the New York City Teachers system.
Ramón Ruiz Contreras, member of the Board of Directors of the University of Sagrado Corazón and Financial Community Assesors, did not detail his salary, even though he retired recently after working as the executive director of Triple S, where it is known that the earnings of the higher positions are millenary. The only information detailed is that in 2015, due to high the performance in a company, he obtained a bonus that ranges between $100,001 and $1,000,000. As an interim executive director of the Oversight Board, his compensations reaches $5,000 monthly.
Andrew G. Biggs, since 2008, is an academic in American Enterprise Institute, located in Washington, DC. According to the non-profit educative organization's web page, the personnel's mission is to strive towards ideas of democracy, free enterprise, global leadership and plural culture. In the financial report presented, Biggs added that he has an incoming annual salary of $343, 750, more than $79,450 for consultations, studies, writing jobs and being an honorary member.
In the section dedicated to education, he gave services to: the Yankee Institute for Public Policy, Ethics and Public Policy Center; YG Policy Center; Mercatus Center; Show-Me Institute; National Affairs; Americans for Prosperity Foundation and Platter Institute for Economic Research. Meanwhile, he has been a consultor in the Research Foundation for SUNY, MITRE Corporation and Gerson Lehrman Group.
His academic works were for Dow Jones and Company and he is also an honorary member for the Templeton Foundations and the University of Pennsylvania. His wife works in Klamath Community Foundation, a non-profit organization for philanthropist and professionals in collaboration with financial planners, lawyers, bankers, life insurance representatives and others who help in tributary services.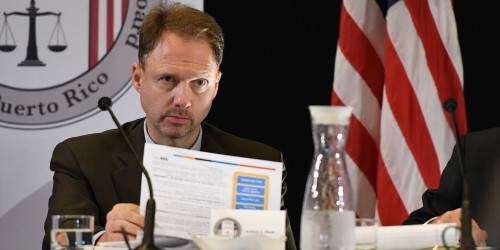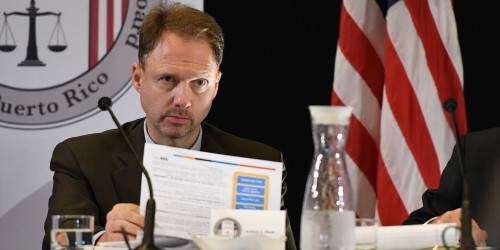 ---
© 360 TELECOM CORPORATION