Ahora
Puerto Rico Republicans Hope We 'Get Some' with Trump in Power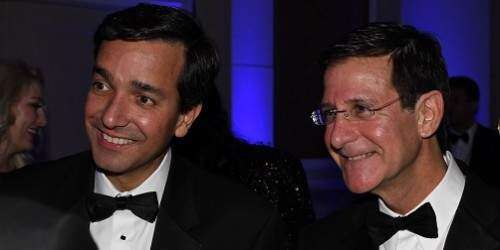 Washington DC - Fueled by wine and rum, Puerto Rican Republicans at the Latino Inaugural Ball on the eve of President-elect Donald Trump swearing the oath of office celebrated their party's new control of both chambers of Congress and the much sought after White House.
And between hors d'oeuvres and drinks, there were mouthfuls of politics. In a packed ballroom of the luxurious Mandarin Oriental hotel, with people twirling to Celia Cruz's La Vida es un Carnaval (Life Is a Carnival), many took stock of what they want from Trump when he sets his eyes on Puerto Rico.
Have a sweet mini churro you can dip in chocolate? Must push to replace the billion-plus dollars to be lost along with Obamacare.
A little more of that delicious paella? Make sure some of those new infrastructure funds get to the island.
A little wine to go with the roast pork slices? Statehood must be achieved. It's about statehood. It's about statehood.
With every drink, optimism kept spiking.
'For me I mostly want to obtain statehood for Puerto Rico and I think that now we'll be able to achieve something,' said businesswoman Zoraida Fonalledas, who is a member of the Republican Party's national committee.
How so? She lists Republican control of the legislative and executive branches in Washington, the plebiscite authorized by Congress in 2014 that should be taking place this year, and the party platform's refusal to include a definition of Puerto Rico's current Commonwealth status in the plebiscite.
They were able to keep that Commonwealth definition out of the party platform, she said, in a quid pro quo with Trump backers in the Republican National Committee who wanted Puerto Rico's 23 votes. The island's Republican Party leadership had not supported Trump in the party's primary, but Fonalledas said the relationship with the new President's people now is a very good and open one.
'That's how you reach equality,' Fonalledas said. 'To negotiate well, votes are what counts.'
The Latino Inaugural Ball 2017, one of the unofficial balls around town Thursday night, was organized by Trump's Hispanic Advisory Council, the Hispanic 100 Policy Committee, a California group operated by Trump surrogate Mario Rodríguez, and the Congressional Hispanic Leadership Institute (CHLI), which encompasses the Hispanic Republicans in Congress.
Rep. Raúl Labrador, R-Idaho, who is Puerto Rican, served as honorary chair of the event and six other Puerto Rican businessmen, former government officials and leaders were among the hosts.
In contrast to the Latino inaugural balls during President Obama's inaugurations, which were large affairs rocked by well-known Latino and Latin American musicians and entertainers, this one was of a much smaller scale.
But it was a chance, while sipping Cuba libre drinks and cups of Mexican hot chocolate, to review with colleagues the agreements and discussions political leaders and activists from Puerto Rico wrapped up during a busy week in Washington.
Puerto Rico Secretary of State Luis Rivera Marín, who is leading a governor-appointed committee on health care matters, spent several days with representatives of federal government agencies exploring ways to replace the $1.2 billion in Medicaid funds the island receives annually and stands to lose as Obamacare changes this year.
Outgoing Treasury Secretary Jack Lew warned House Speaker Paul Ryan last week that granting some equity in Medicaid and health care funding is indispensable to help Puerto Rico confront its fiscal woes that threaten to sink the island into a humanitarian crisis. Rivera Marín and other members of his committee will report to Governor Ricardo Rosselló this week on what they found during this trip to Washington.
And for former Puerto Rico governor Luis Fortuño, a main focus should be on developing infrastructure to create jobs on the island. Mayors from the pro-statehood New Progressive Party and the Popular Democratic Party, which supports the island's current Commonwealth status, all in town for the U.S. Conference of Mayors' winter meeting, met with Jenniffer González, Puerto Rico's Resident Commissioner in Washington, and with officials from several federal agencies to find ways to move some projects forward.
For example, officials in Ceiba look to turn the airport in the old Roosevelt Roads Naval Base into a cargo airport. Their counterparts in Aibonito are pushing to complete Road PR 10 to safely connect the northern and southern parts of that región of the island through the mountains. In Utuado, funds are sought to improve the infrastructure to increase the flow of water to the Supertubo, which pumps drinking water to a large swath of the island.
As the salsa music lured more people to the dance floor, mayors from both parties trading jokes and handshakes commented on their conversations with Resident Commissioner González, reiterating their pledges to support one another's projects regardless of their ideological differences.
Soaking up some of that optimism, Fortuño, commenting on Trump's proposal to spend more than $1 trillion to boost and improve the country's infrastructure, quipped between sips of wine, 'hopefully, we'll get some of that.'
'I've always been optimistic when there is a new administration, and the reality is that the growth in the national economy has been rickety,' Fortuño said. 'I hope these changes are good for Puerto Rico. Trump is not going to push Puerto Rico to the side because we didn't back him in the primary campaign.'
For others, the feelings went way beyond optimism.
'I'm extremely happy,' said a beaming former Puerto Rico Justice Secretary José Fuentes Agostini, who was the island's liaison with Trump's campaign.
'We're finally going to change this country and get it going in the right direction,' Fuentes Agostini said, referring to the United States. 'They were taking us on a totally socialist path and now we go back to what's American, to free enterprise, to lowering your taxes, to supporting small business.'
The main problem, he says, is the island's political status. If it doesn't change, it won't fix the economy. He is sure that Trump's plans for tax reform and infrastructure spending will create jobs in Puerto Rico.
Fuentes Agostini insists he has talked directly with the businessman turned President, who has had business dealings in Puerto Rico, about the island's political status and its economic problems. He plans to continue offering his advice now that he is in the White House.
'Trump knows the island and he is well aware of our problems,' Fuentes Agostini said. 'If anyone knows how to fix it, it's him.'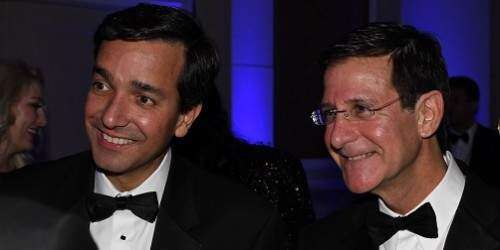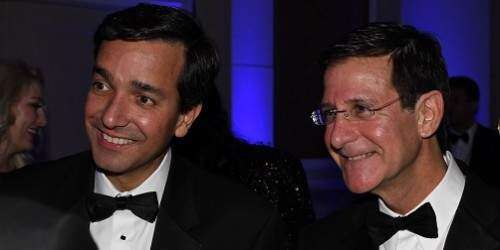 ---
© 360 TELECOM CORPORATION